ROXY-KIDS innovative bath scoop shaped as a dolphin will make bath time fun and worry-free!
13.03.2018
Is your little one not a big fan of taking baths? Is he or she always trying to escape from them? The thing is, they have not tried our Flipper bath scoop yet! While making this new product, ROXY-KIDS have taken into account all babies' and parents' wishes. Usability, colorful design and a variety of useful features blend together in one rather small device designed as a dolphin. This scoop will bring back the joy of your baby's bath time! From now on, your child is going to take baths together with their new buddy!
The main feature of this scoop that should be highlighted is that it has a safety soft edge, which can be easily placed against your baby's forehead. It functions as a special shield, which prevents soapy water from running down the baby's face. Tearless bath time has become a reality! With the help of the scoop, you can easily wash your baby's hair and they don't even need to close their eyes!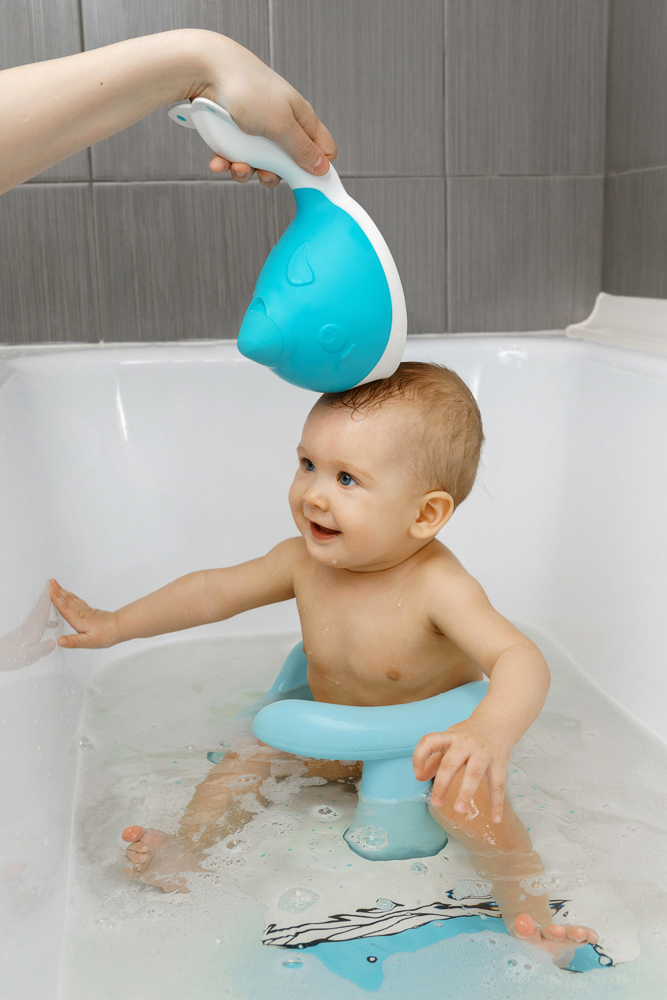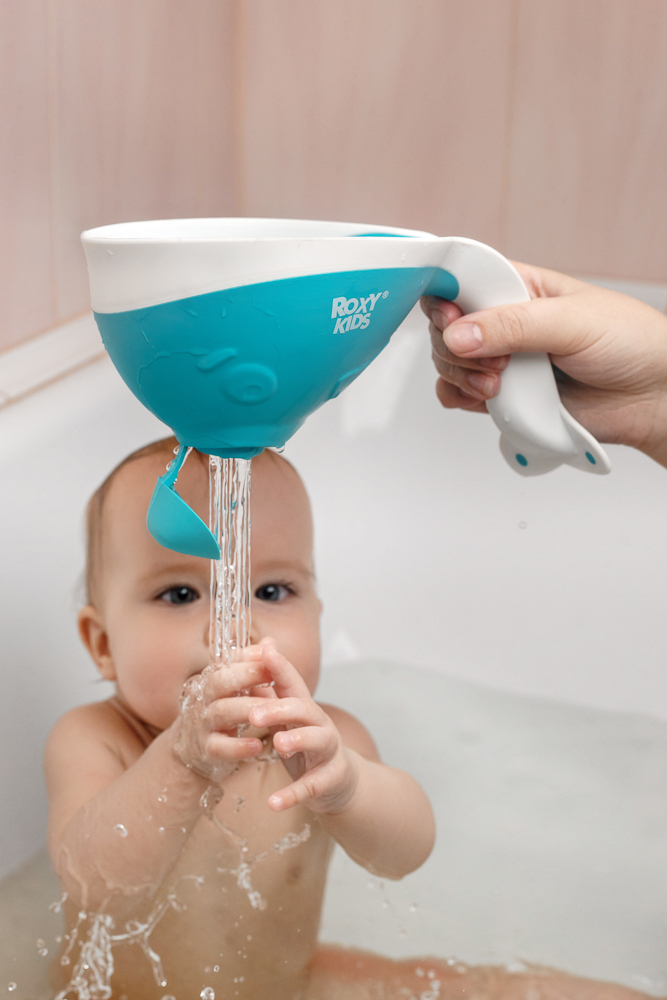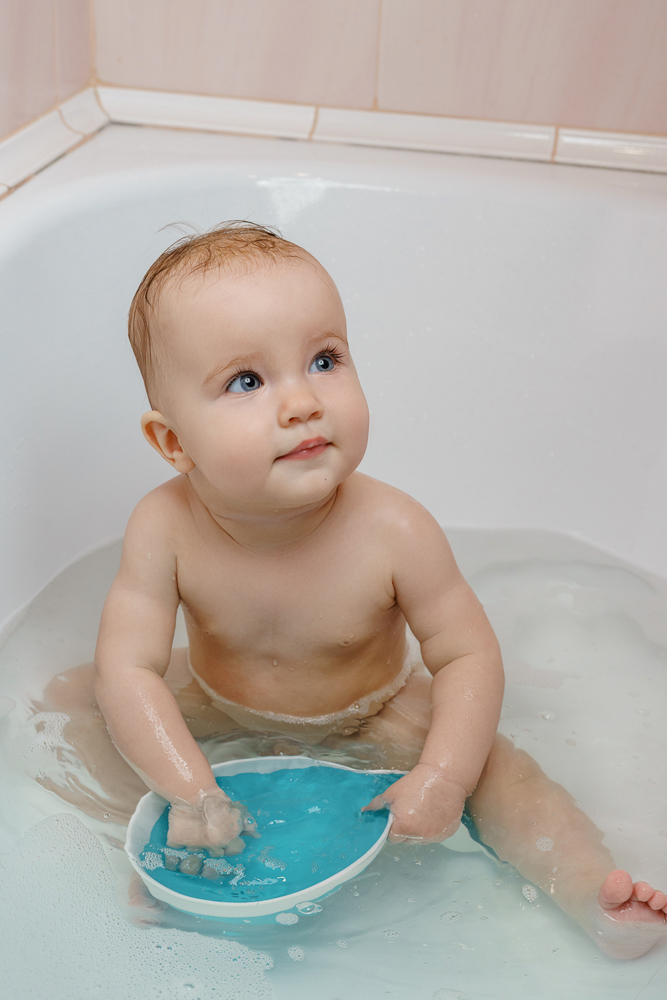 There is another noticeable feature of the Flipper scoop that will definitely catch your baby's eye! The removable spout can be easily transformed into a mini-shower. Not only does it make bath time more fun, but also develops babies' observation and fine motor skills. Besides, when your little one has grown older and is ready to use a shower, our scoop is a great training facility, which helps your baby understand that water trickles are not scary at all.
In the course of the manufacture, Russian engineers have paid attention not only on the design of the dolphin, but also on the usability of such an unusually-shaped scoop in the first place. To make it more user-friendly, we have created a special easy-to-grip handle, which is shaped as dolphin flukes. The handle is curved in such a way that it perfectly fits one hand of a grown up person, making it possible to wash the baby with the other hand. The handle is soft, smooth and it doesn't slip out of hands. On top of that, the scoop is almost weightless – it weighs just about 127 gr. It is created in such a way as to be easily used by your baby when they've grown older.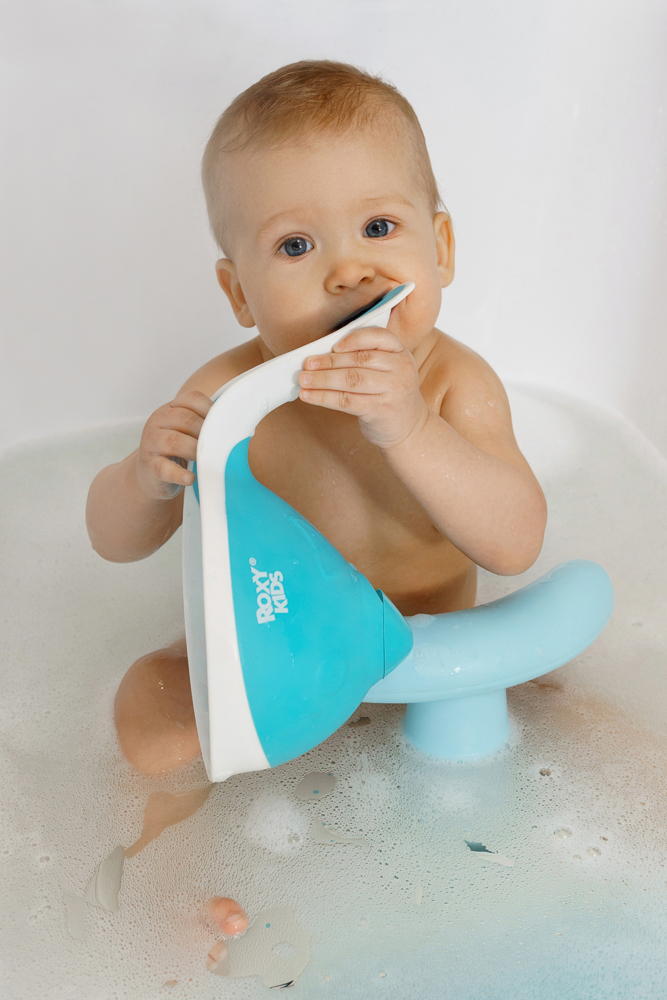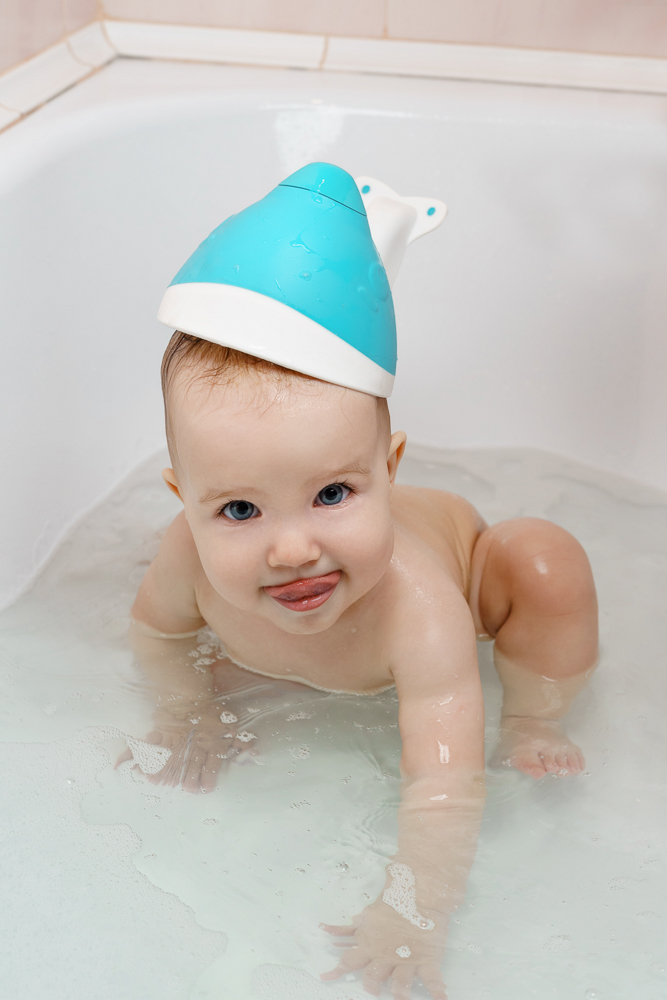 The scoop is made of hypoallergic nontoxic polymers – polypropylene and thermoelastoplast. They do not contain bisphenol A and are absolutely safe for children. Thermoelastoplast is used in the production of modern teethers, so there is no need to worry if your baby happens to put it in the mouth.
The Flipper scoop by ROXY-KIDS comes in 4 color variations – mint green/white edge, red/yellow edge, orange/light green edge, purple/orange edge. Besides other features, your baby will get to know different colors while bathing with Flipper!
Our multifunctional Flipper scoop is a great choice for those parents who want their babies to enjoy everyday baths and deal with them with a smile!